If you offer diversity training, congratulations: You care about promoting women and people of color, and you see the benefits that can bring to your organization.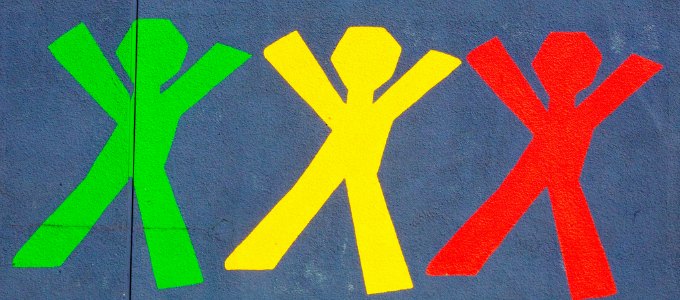 Unfortunately, you may be doing it all wrong.
Most diversity programs only focus on the experiences of women and people of color, and there is rarely any role for white men beyond making them feel guilty, says Jeanine Prime, vice president of research for Catalyst, a not-for-profit research firm focused on women in business. "Guilt is not productive in a training environment."
Bad diversity courses can also have the opposite effect in the workplace, she says. "Anecdotally, we've seen women and minorities experience a backlash from dominant groups in those situations," she says. "So if you are not going to do it right, it might be best just to skip it."
Catalyst has long believed that white men have a critical role to play in closing the race and gender gap in society. "But they are often overlooked in diversity training," Prime says.
Instead of shaming white men, these programs should engage them, and show them how they can be a part of the solution. "We can't rely only on women and minorities to advocate for culture change," says Ilene Lang, president and CEO of Catalyst. "The results are much more powerful when white men, who are most often in leadership positions, are also role models."
As companies plan their diversity courses, Prime encourages them to think about where white men fit into the conversation.
"Look at your content," she advises. "Ask yourself, 'Is it all about the experiences of women and nonwhites?' How are you including white men in the content so that they see themselves as partners in this process?"
It is not enough to merely showcase the differences between the groups, she says. "Organizations see more change when they focus on skill building and behavior modification as well as awareness."
And ultimately, the real test is whether the training actually causes any change, says Joan Buccigrossi, director of inclusion and engagement for Rockwell Automation Inc. "If you are not seeing a cultural shift from your diversity training, then maybe you are just going through the motions," she says. "If that's the case, you may as well throw that money out the window because it's not helping anything to change."
Sarah Fister Gale is a freelance writer based in the Chicago area. Comment below or email editors@workforce.com.