The Business Impact award recognizes organizations that have developed a program to deliver significant financial impact or forge or maintain a winning edge over the organization's competition. Here are the winners for 2018:
Gold: Gas South
After Gas South observed the inconsistent experiences their customer care agents were providing, an extensive relational training was created to improve their customer care experience from good to amazing.
In May 2012, after years of having its customer care center staffed by contractors and housed off-site, the Southeast natural-gas provider decided to bring its customer service operations in-house. They wanted to create a connection with their customer agents and improve that relationship for their more than 300,000 Georgia, Florida, North Carolina and South Carolina customers.
Additionally, in early 2016, Gas South redesigned its workplace experience. They shifted the process from transactional to relational, which prepared employees to handle problems and requests effectively while staying respectful and empathetic. Gas South also shifted communication from bottom-up instead of top-down, which resulted in employee engagement and buy-in.
The second phase centered around employee happiness and flexibility. Gas South implemented a new work-from-home policy — once a week, every week — and more user-friendly system changes and employee engagement initiatives like a customer advocacy team and peer-to-peer recognition.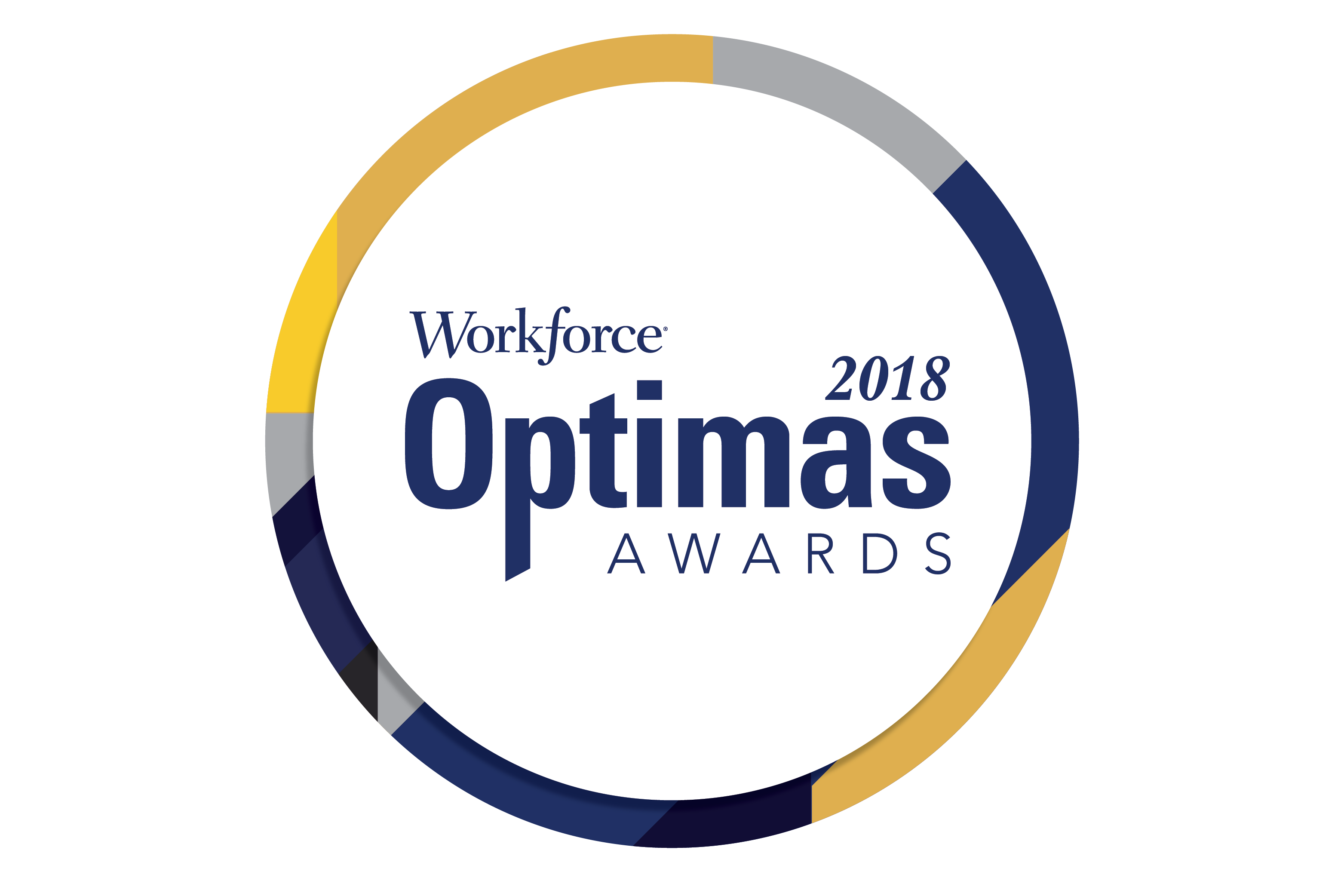 Finally, Gas South's leadership team became more visible and accessible in 2017. This allowed the executive team, including CEO Kevin Greiner, to sit with employees to learn about their pain points, personal goals and to talk about the company's direction.
"Being named as a finalist for an Optimas Award affirms we are working on the right things and it motivates us to continue to focus on our employees to ultimately create an incredible customer experience," said Manon Brochu, vice president and general manager of mass markets at Gas South. "What makes us even prouder is to see that our employees are satisfied with their jobs, and they understand how the work they do contributes to our success and the overall company culture."
For its efforts in revamping its customer service experience, Gas South is the 2018 Optimas Award Gold winner for Business Impact.
Silver: Cherokee County, Georgia
After workers' compensation costs had incurred more than $1,000,000 in 2011, the board of commissioners in Cherokee County, Georgia, created a five-year risk management plan.
In 2013, the county hired a risk manager. It then reached settlements with the help of the county's workers' compensation attorneys, a third-party administrator and medical providers.
The three key phases were: risk planning, risk assessment and risk monitoring.
A number of programs were created, including a comprehensive county safety program; a county safety committee; a vehicle accident review committee; a distracted driving policy; return to work/transitional duty program; workers' compensation providers; workers' compensation provider manual; workers' compensation and vehicle accident packets; and a safety-communication program.
"As a self-insured public entity with limited revenues, this has saved taxpayers money, which can be better utilized in other areas," stated the organization in its nomination application.
For its efforts in implementing a successful risk management program, Cherokee County, Georgia, is the 2018 Optimas Award Silver winner for Business Impact.
Bronze: LaSalle Network
For its efforts to use its employee engagement and retention strategies, LaSalle Network is the 2018 Optimas Award Bronze winner for Business Impact.
Go here to read about the rest of the Optimas winners for 2018.