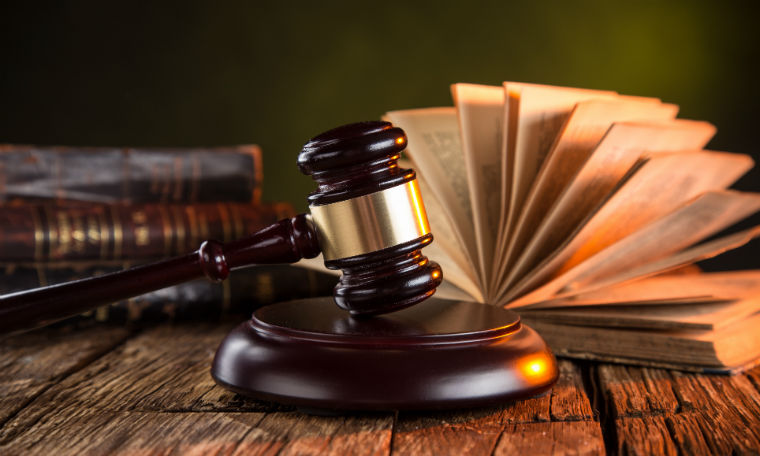 The year 2017 brought the enactment of several significant state and local paid family and medical leave laws. These new laws do not always align with the federal Family and Medical Leave Act or a company's existing policies — even if the company's existing policies are more generous than the FMLA. Employers operating in the jurisdictions below must be sure that their policies and practices comply with the following upcoming laws, and employers everywhere will need to be on the lookout for other states and municipalities following suit.
New York State Paid Family Leave
Effective Jan. 1, employees working in New York state will be eligible to receive job-protected, paid family leave under the New York Paid Family Leave law (1) to provide care to a newborn or a newly placed child for adoption or foster care, (2) to care for a family member with a serious health condition or (3) due to an exigency relating to a family member being deployed abroad.
Leave under the law may, in a 12-month period, total up to eight work weeks in 2018, increasing to 12 work weeks beginning on Jan. 1, 2021. Benefits received under the NY PFL will begin at 50 percent of the employee's pay up to 50 percent of the state average weekly wage (increasing to 55 percent , 60 percent and 67 percent , respectively, on Jan. 1 of the following three years).
New York law is intended to be funded through employee payroll contributions. Employee eligibility for New York law benefits and leave begins after 26 consecutive weeks (for employees whose regular employment schedule is 20 or more hours per week) or 175 days (for employees whose regular employment schedule is less than 20 hours per week) or employment.
Notably, the definition of family member under the law is significantly broader than under FMLA, and in cases of maternity leave the law does not begin until after pregnancy disability, thus extending the leave beyond 12 weeks in most cases, including for employers not covered by the FMLA.
San Francisco Paid Parental Leave Ordinance
Effective Jan. 1, 2017, San Francisco began to phase in its new Paid Parental Leave Ordinance with the final phase becoming effective on Jan. 1, 2018. The ordinance requires that San Francisco employers "pay the difference" between benefits received under California's Paid Family Leave insurance program and an employee's full pay (to a cap) for a period of six weeks.
This law applies only to leave taken to bond with a newborn or a newly placed child for adoption or foster care. To qualify, employees must:
have been employed at least 90 days prior to starting leave;
be eligible to receive paid family leave benefits;
perform at least eight hours of work per week for the employer within the city of San Francisco; and
work at least 40 percent of their total weekly hours for the employer within the city of San Francisco.
California Family Rights Act
As a part of a slew of 2017 legislative changes to California employment laws, the California Family Rights Act has been amended to expand the parental bonding leave protections to California employers with only 20-49 employees within 75 miles of the worksite beginning Jan. 1, 2020.
The act's other eligibility requirements will remain intact: The employee must work at least 12 months with the employer and have worked 1,250 hours during the previous 12-month period. This expansion of the act to smaller employers does not extend to other types of job-protected leave under the law, including leave for an employee's own serious health condition or to care for the employee's parent or spouse who has a serious health condition.
Washington State Paid Family and Medical Leave
In 2017 Washington state enacted a comprehensive Paid Family and Medical Leave Law, which will create an insurance program to provide income replacement benefit for family and medical leaves.
Eligible employees may begin to receive benefits and take leave beginning on Jan. 1, 2020. However, payroll deductions to fund this insurance may begin as early as Jan. 1, 2019. The state law provides for up to 90 percent of an employee's income for as much as 18 weeks of protected leave in a year.
Like the federal FMLA, the state law applies to employees who have been employed for at least 12 months and have worked for at least 1,250 hours in the 12-month previous 12-month period. The law applies to employers with 50 or more employees (without regard to the number of employees at a single worksite).
Washington, D.C., Universal Paid Leave Amendment Act
In 2017, the District of Columbia enacted the Universal Paid Leave Amendment Act. Beginning Jan. 1, 2020, the law will provide D.C. employees up to a combined 16 weeks of paid family (up to six weeks), medical (up to two weeks), and parental (up to eight weeks) leave in a 52-workweek period.
The District's paid leave provides income replacement while on leave, but does not provide job-protected leave. Such leave is only job-protected to the extent employees are also eligible for leave under D.C.'s existing Family and Medical Leave Act, which provides up to 16 weeks of unpaid job-protected leave every two years for both medical and family leave purposes.
Nearly all employees in D.C. will be eligible for paid benefits under the D.C. Act, so long as more than 50 percent of the employee's hours worked for the employer are in D.C. The law will be funded by payroll taxes, and deductions may begin July 1, 2019.
Marc A. Mandelman is a member of the firm at New York-based law practice Epstein Becker & Green, and Nancy Gunzenhauser Popper is an employment law associate at EBG. Comment below or email editors@workforce.com.