A recent study revealed that 85 percent of employers have caught applicants lying on their résumés or job applications.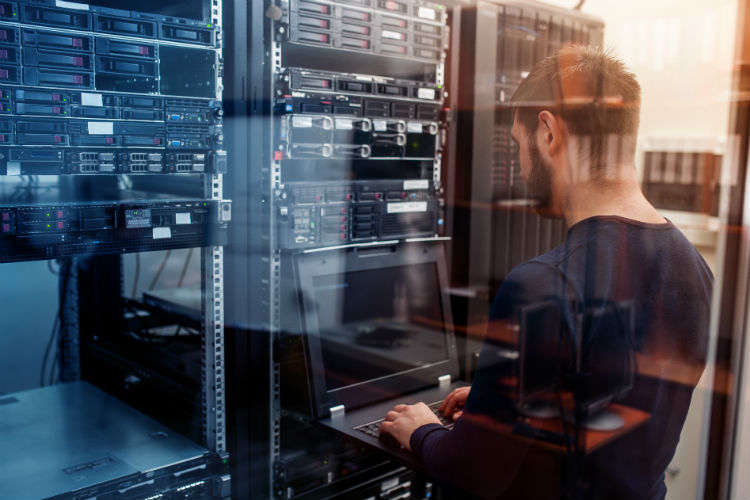 The most common lies involve modifying dates of employment, falsifying credentials, training or degrees, inflating prior earnings, or hiding a criminal history.
Throughout the past several years, there have been several stories of prominent executives and CEOs, across many industries, whose careers were cut short for lying on their job applications or résumés.
What should human resources professionals do when they discover that an employee has lied on their job application or résumé? How can employers avoid liabilities stemming from application falsification? What are the legal consequences for employers?
Preemptive Measures
The first step employers should take to avoid potential pitfalls is to implement a clear and uniform policy about the consequences of providing false information on an application.
For example, a brief disclaimer can be included near the signature line of the employment application, in which the applicant affirms and agrees that providing false, misleading, or incomplete information on an application, in a résumé, or during the interview process is grounds for disqualification from employment or termination if hired. The disclaimer should also expressly waive any liability for the employer if the applicant is not hired or is terminated for providing false information.
More importantly, employers should be consistent in enforcing this policy. Consistency can protect the employer from legal liabilities — and countless headaches — down the road. To accomplish this, employers should document every applicant's receipt of the policy.
If a background investigation reveals that an applicant or employee clearly lied on his or her application, the applicant should be rejected or the employee terminated immediately. If the employer only suspects a falsification, HR should engage in a fair and impartial investigation and document its findings. Depending on the results, disciplinary action should be taken.
When assessing an applicant's background, employers should focus on convictions and not arrest records. Otherwise, applicants may be unfairly prejudiced in the hiring process based on unsupported criminal allegations.
Conducting Pre-Employment Background Checks
Recent federal and state laws have presented hiring professionals with new compliance challenges when conducting a background screening. For example, while there are no federal laws requiring home health agencies to conduct criminal background checks or disqualify applicants from employment based on the results, there are 41 states that require these agencies to conduct criminal background checks.
Those requirements in those 41 states vary widely, including when the background check must be completed, what sources of information must be checked, which positions require background checks, and which convictions, if any, result in disqualification from employment.
The benefits of conducting criminal background checks in the hiring process often outweigh these challenges, especially in fields — such as health care or government contracting — where a failure to conduct screenings can result in hefty consequences.
While many employers may prefer to use social media to research an applicant's background, employers should exercise caution when using an applicant's protected characteristics (like race, religion, age or gender) as a basis for refusing employment.
Understanding the legal landscape as it relates to information an employer may request of an applicant is also key. For example, some states have laws that prohibit employers from requesting an applicant's social media username and password. Additionally, some states have legislation referred to as "Ban the Box," which prohibits employers from asking about criminal history on a job application.
Unforeseen Benefits of a Consistent Policy
In most cases, implementing a strong application falsification policy can result in some unexpected positive benefits. For example, many states have laws prohibiting employers from revoking job offers based on the discovery of a misdemeanor or other types of conviction with no relevance to the applicant's suitability for the position.
Nonetheless, even though the employer cannot revoke the offer because of the conviction itself, the employee's misrepresentation about the existence of the conviction is grounds for revocation.
For example, in a Pennsylvania case, the plaintiff only disclosed two convictions — stalking and harassment — on his application. But a background investigation revealed that he had pleaded guilty to eight additional crimes, including public drunkenness, disorderly conduct and drug crimes.
The company revoked his offer. The district court determined that the company did not violate Pennsylvania's criminal background check statute because the termination was not for the employees' conviction, but his lie about it. Importantly, the district court relied heavily on the company's implementation and communication of a consistent policy forbidding applicants from lying on their applications.
In a similar vein, companies faced with discriminatory failure to hire claims have successfully argued that the later discovery of falsified job applications is a complete defense against the claims. In other words, if the company would not have hired the employee had it known of the applicant's lie, the applicant cannot later claim that he or she was not hired because of a protected characteristic.
Here too, courts look closely at the company's fair, equitable and consistent enforcement of its application falsification policy to establish that the company's decision was not motivated by discriminatory intent.
Another benefit of maintaining a strong background check policy is that it can absolve or limit the company of liabilities down the road if the employee is terminated. Oftentimes, in the course of litigation over wrongful termination or discrimination claims, exhaustive background checks into the plaintiff reveal criminal histories previously unknown.
While an employer may still be on the hook for some damages if the decision to terminate was indeed discriminatory, the Supreme Court has held that a reward of back pay can be cut off completely — and the plaintiff's potential damages significantly limited — if the employee's wrongdoing was so severe that the company would have terminated the employee in any event if it had been uncovered. As a result, employers can potentially limit their exposure to liability in later wrongful termination claims by consistently enforcing a no-tolerance policy for application falsification.
While not every application falsification results in a high-profile CEO or executive separation, the problem is common across industries. HR professionals should take care to review their company's job application process with the help of legal counsel to implement a fair and equitable policy that is compliant with state and federal regulations and train interviewers and hiring professionals of what they can and cannot ask.
The fix can be quite easy, and the benefits are great.