Challenges related to the COVID-19 pandemic have affected most people in the workforce in one way or another.
Working parents have not only coped with their own retooled job responsibilities as many of them adjust to working from home, but in many cases they have also added daycare worker and classroom instructor to their resumes.
New research from Microsoft Corp. revealed that 54 percent of parents reported that it's been difficult balancing household and professional demands while working from home. And according to a recent WalletHub study, 54 percent of parents with young children at home don't think they are being more productive at home than they are in the office.
VF Corp., a Denver-based publicly traded global company of 50,000 employees, realized the plight facing many of their workers as summer was ending and as parents faced the specter of another school year of distance learning for their children. Leadership of the apparel and footwear company, whose brands include The North Face, Vans and Dickies, quickly prioritized providing educational resources to alleviate the extra pressure and stress that working parents whose children would be learning remotely may be experiencing. The pandemic created significant uncertainty and posed new challenges for everyone, said Anita Graham, executive vice president, chief human resources officer and public affairs at VF Corp.
"Through conversations with associates and responses to our employee surveys, we knew that many of our associates were struggling with balancing work and the responsibilities of caring for their families," she said.
Technology partnerships ease remote learning
One program, Laptops for Learning, provided more than 500 reconditioned laptops at no cost to eligible U.S.-based employees at VF Corp.'s distribution centers, retail stores and customer service centers, providing children with the technology necessary to participate in distance learning. The organization also implemented Rethink, a resource for parents with special needs children, Graham said. Another initiative, Guidance Now, provides employees with access to tutoring support and free access to SitterCity to help identify baby-sitting resources that could serve as a substitute for traditional child care.
Case study: PFS dials up a rapid work from home solution for its call center staff
"We believe that a good education is a critical and significant stressor for parents, and we wanted to help alleviate the added stress," she said. "Virtual learning has posed challenges that working parents haven't previously encountered. How do associates keep their children engaged in virtual school while also doing their own work? How do they afford reliable technology needed for virtual learning? The laptop program emerged from this need."
A boost for those needing elder care
VF Corp. also amped up its communications so that employees were aware of resources such as telehealth and the benefits available through a partnership with Bright Horizons, which provides backup child care as well as elder-care support.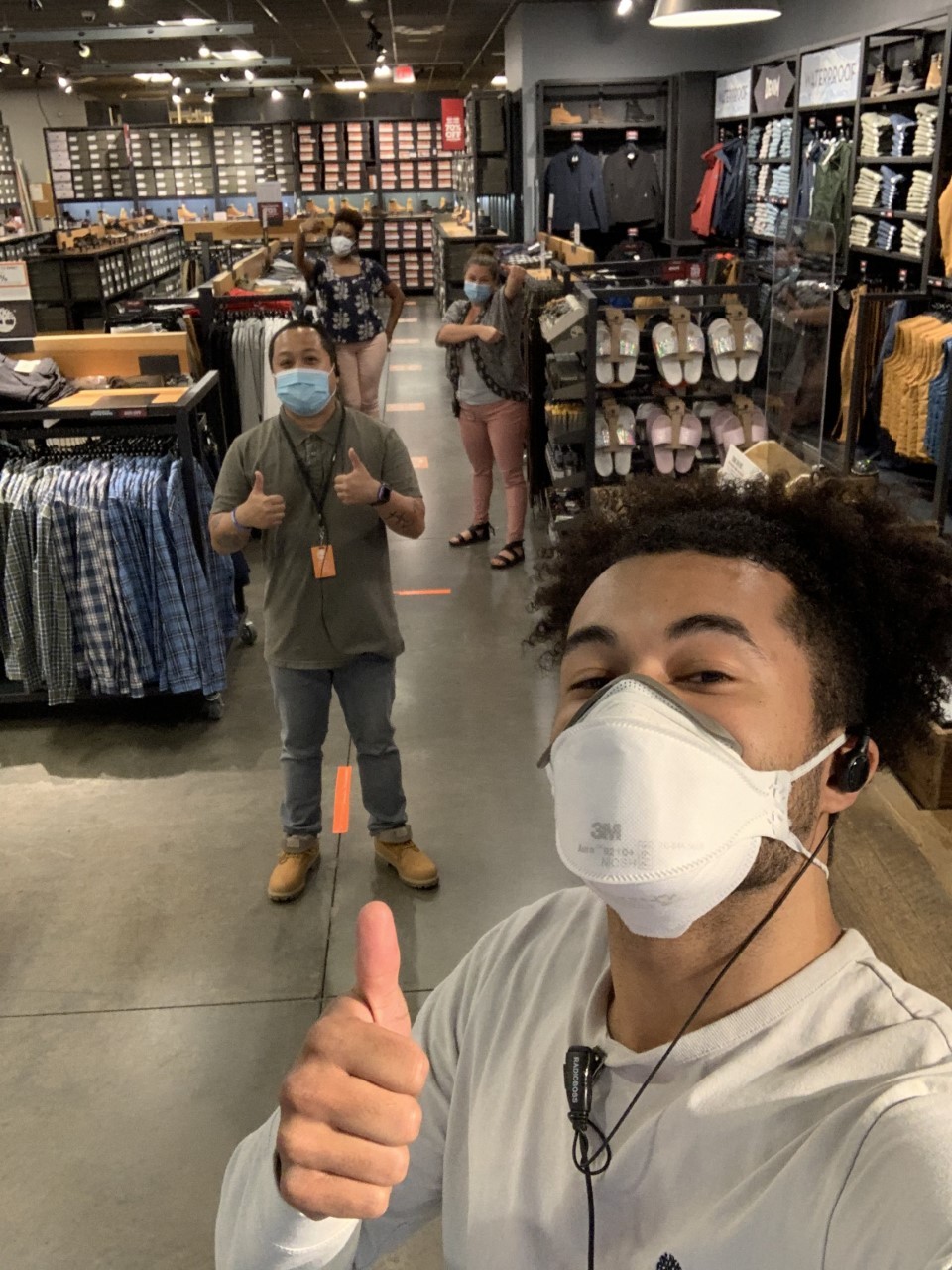 "The coronavirus pandemic has been particularly impactful on older communities," Graham said. "Adult children have had to take on more responsibilities for their elder parents, from running errands to providing full-time care. Our partnership with Bright Horizons has provided help to those employees who are providing elder care."
Through the partnership, employees can take an online needs assessment, find information on selecting elder care resources, and utilize a search tool for finding and evaluating care providers, Graham said.
Moving to flex schedules and remote work
The pandemic has tested organizations' agility to adjust to new ways of living and working. VF Corp. recognized early in the pandemic that it would need to introduce new programs and resources to keep morale up and employees engaged. Placing emotional and physical well-being at the forefront, they partnered with employee assistance program provider ComPsych to offer emotional well-being webinars to equip employees with the tools to keep themselves mentally healthy.
They also implemented new schedules and training programs to help employees put themselves first. Understanding that working from home poses child- and elder-care challenges, VFCorp. encouraged employees to rethink the traditional workday and create a flexible schedule that works best for them and their families.
Case study: COVID-19 causes Radial Inc.'s 25,000 seasonal hires to practice safe shipping
"The flexible scheduling program is an initiative we introduced at the start of the pandemic as a result of the stressors we were hearing from employees," Graham said. "An employee can work with their manager to develop a schedule that allows them to take afternoons off to take care of children before resuming work in the evening."
Considering that within the United States 70 percent of VF Corp. employees are hourly, 17 percent are salaried and 13 percent are contingent workers, Graham said they are sympathetic to accommodate employee needs while maintaining organizational operations.
"We have a wealth of initiatives and programs available to all our employees, no matter their role, location or level," she said. "However, we do recognize that there are different needs across the enterprise, so we have developed unique programs for employees in retail stores and distribution centers."
Remote work into the future
Rather than declare an "at least until" date, VF Corp. intends to remain flexible as a permanent approach and launched a future of work workstream called "Workplace Next" to define their vision for how they work in the future. The outcomes will be shared with employees in early 2021, Graham said.
Placing the needs of employees at the forefront of their actions is crucial to VF Corp. successfully navigating the pandemic, she said. It's important to listen and it's OK to over-communicate, she added.
"By listening to our people and taking action, we have been able to successfully keep morale high and our employees engaged and ultimately meet our consumers' needs, and we'll continue to listen to them to understand how we can help support them moving forward as our world continues to change."
Whether you have 10 or 10,000 staff, building schedules is easier and faster with Workforce.com's scheduling platform. Optimize and automate your complex scheduling patterns and provide peace of mind and know that you are in compliance.