Health care giant Abbott Laboratories launched its Freedom 2 Save program in June, which helps employees save for retirement while paying off student loans. Employees contribute 2 percent of their pay toward their student loan debt, and Abbott contributes 5 percent of their pay into the employee's 401(k) plan.
This benefit, along with Abbott's long-running tuition assistance benefit, contributes to the Chicago-area company's mission of taking care of its workers.
With Abbott's tuition assistance benefit, employees — including new hires with at least one year of full-time business experience — get reimbursed for business-related classes they take in college. Abbott supplies reimbursements as high as $7,000 per year for undergraduate classes and $10,000 per year for graduate classes.
Abbott Divisional Vice President Mary Moreland said her company's role is to understand what their employees need, as well as coming up with innovative ways to address them. Moreland addressed both programs and how they factor into getting the job done.
Also read: Sample Tuition Reimbursement Policy
"Our tuition reimbursement program supports our goal of allowing employees to continue to grow and develop while they're working here," Moreland said. "With our student loan program, we discovered that the people we hired straight out of college were struggling with the amount of debt they were bringing into the workplace, which is on average about $40,000 for the typical graduate."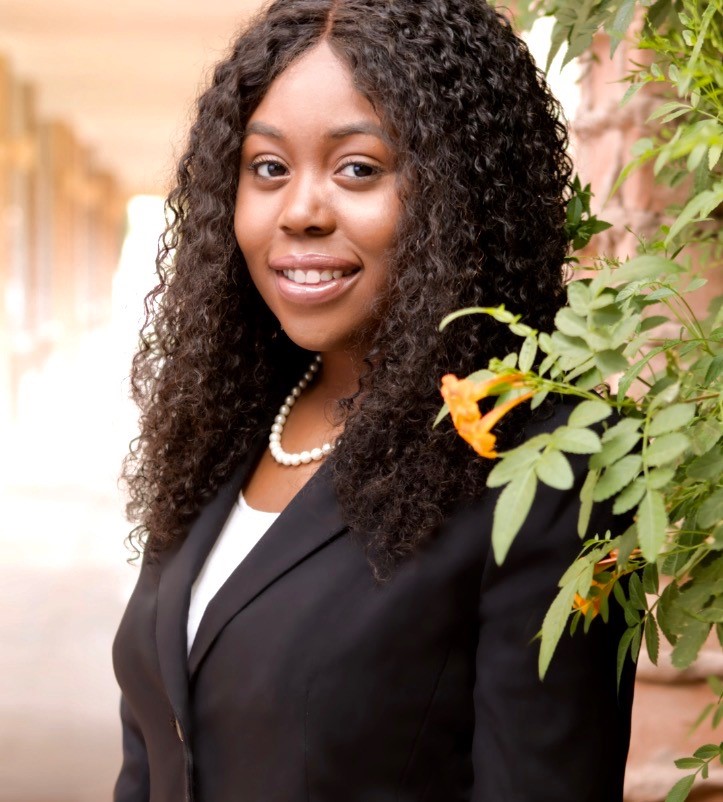 Rariety Monford, a 27-year-old engineer at Abbott, takes advantage of both programs.
Since Monford has in-state tuition in the state of Texas, her master's degree from the University of Houston-Clear Lake will be fully covered by Abbott's tuition assistance program. Monford has roughly $60,000 in student loans. With Abbott's Freedom 2 Save program, she can put her earnings, that she normally would use for her 401(k), into her student loans. Monford appreciates having both programs in her back pocket while she takes classes online.
"It really means a lot to me," Monford said. "It shows me that Abbott cares about me as a person and as an employee. It definitely factors into me building a long-term career here." 
Tuition.io works with companies including Hewlett-Packard and Staples and public entities such as the city of Memphis to offer student loan repayment assistance and financial wellness tools as an employee benefit.
The company has saved employees with these benefits approximately 30,000 years of student loan payments and helped employees save $42 million, according to CEO Scott Thompson, including the amount of loans principal paid down by their employer and the interest they save over time by having the loan paid down faster. The average turnover is 40 percent lower for workers who receive the debt assistance compared to those who don't, Thompson added.
Thompson also said he has received positive feedback from people he's unfamiliar with.
"I once got an email from a single mother who has two children and has been struggling for years with student loan debt," Thompson said. "She said that now that her company has a benefit, she can see the light at the end of the tunnel. She thanked me for helping her and convincing her employer to do this."
Also read: Verizon Wireless Gets a Strong Signal on Tuition Reimbursement
According to the International Foundation of Employee Benefit Plans, 3.8 percent of corporations offer tuition reimbursement, marking a 1.1 percent increase from 2016. Even though there has been a 1.4 percent decrease in public employers offering student loan repayments, there has been a 0.9 percent increase in overall offered student loan repayments, according to the foundation's research.
While the number of companies participating in student financial aid is low, certified employee benefit specialist Julie Stich believes the number will increase in the coming years. Stich cited employees paying student loan debt being called a common financial challenge by 43 percent of employers in the International Foundation's "Financial Education for Today's Workforce" survey report. In 2016, it was 21 percent.
"As long as [student debt] financial challenges exist for employees and continues to impact employer hiring and retention, I think we'll continue to see an increase in employers offering student loan repayment benefits," Stich said. "It will be interesting to see how companies may get creative in designing their plans."