Security services will play an important role as businesses reopen their doors and rebuild their staff in 2021.
Anticipating this growing need, security staffing services provider Allied Universal recently announced plans to hire hundreds of new employees across the country. Two recent hiring events in the Phoenix area alone were held to add 500 new security professionals there.
Building the hourly workforce
The greatest number of Allied's open positions are hourly, said Morgan Price, senior vice president-recruiting and talent acquisition, though there are open positions across the organization.
"From security professionals to various leadership positions in operations, human resources, and other functions, we have tremendous opportunity," Price said.
Allied included a virtual solution to interviewing and hiring to engage a large number of potential employees who may otherwise not apply or interview for a position, Price said. Adding that virtual component also makes the entire application process easier and more efficient.
"With altered school schedules for children or just the inconvenience of arranging transportation, being able to take the first step of employment through our virtual open houses helps Allied Universal find the best talent available," Price said.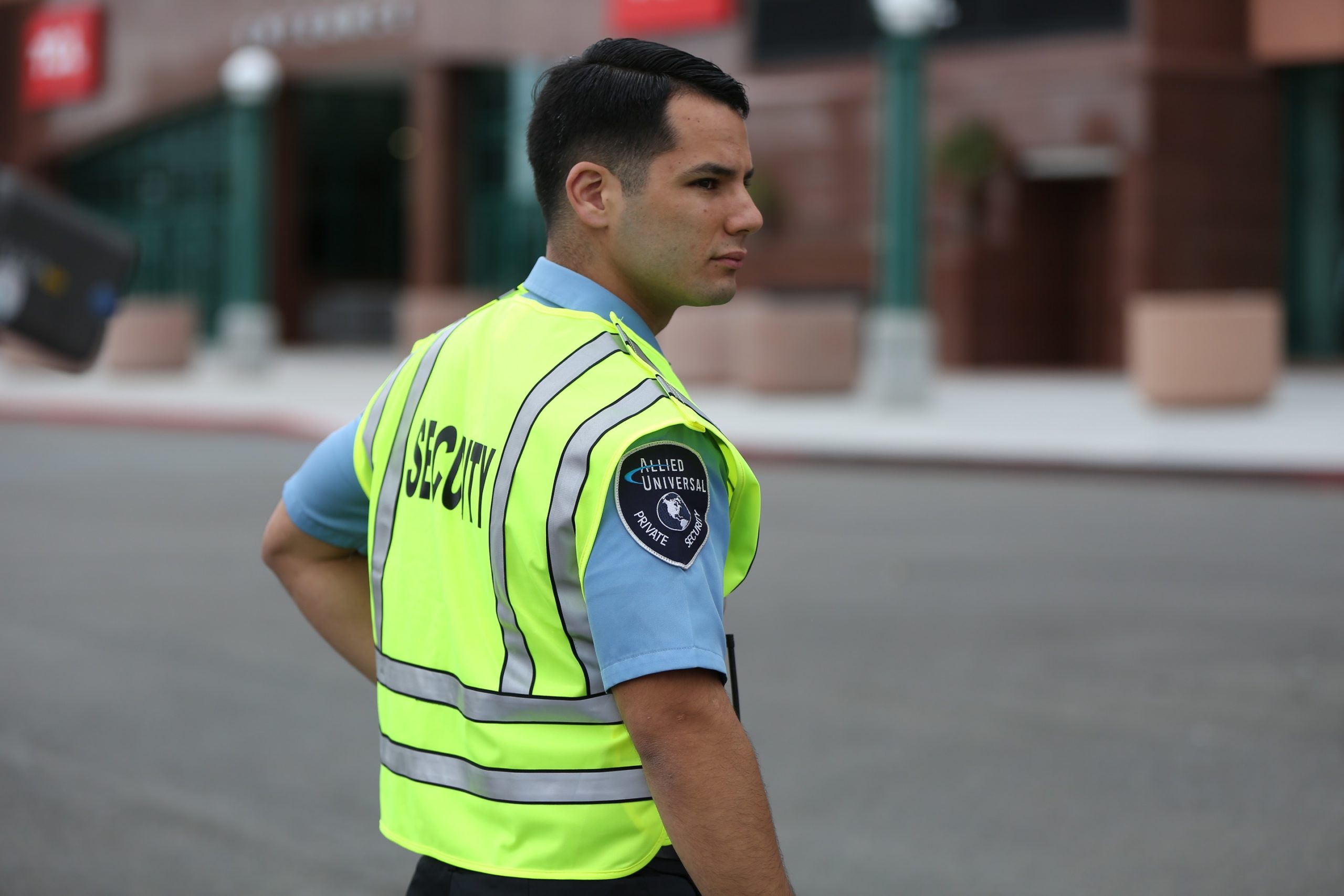 Safety through security staffing services
Price said that Allied executives are seeing an increased need for security staffing services and facilities management. They plan to hold a number of virtual hiring events over the remainder of the year nationwide and beyond 2021.
"Our clients and the public at large rely on us to keep our communities and businesses safe and secure, especially during these challenging times," said Steve Jones, chairman and CEO of Allied Universal, in a press statement. "Our security staffing professionals play a pivotal part ensuring facilities can continue business as usual. Other businesses that had to close can rest assured that their assets will remain protected."
For full-time positions, company benefits include medical and dental coverage, life insurance, 401(k), holidays and more.
Hiring and scheduling security personnel
Hiring unqualified security guards can be a detriment to a company's reputation and its financial livelihood, according to the "Officer Reports" blog. To find quality security guards, they say, be the kind of company that your current guards want to tell their friends to apply at. 
Once hired, experts recommend that employers maintain consistent scheduling practices for an hourly workforce of security personnel. It creates optimal productivity, reduces fatigue and helps employees retain focus toward the end of a shift. Teamwork also is important among security professionals, so also consider scheduling the same people on at the same time if they work well together.
To get around unreliable manual communications such as call trees and text messaging, security company managers are realizing the advantages of employee scheduling software. Besides managing staffing levels, automated scheduling solutions offer effective communication tools, particularly in the event of unforeseen emergencies or last-minute schedule changes.
Complying with fair workweek and predictive scheduling laws also is important. A regular schedule cuts down on overtime, leads to happier employers and better workers, experts point out.
 Focus on employee safety
Price said that throughout the pandemic Allied Universal's top priority has been employee safety. The company is doing everything possible to deal with the personal impact this is having on all of its employees and their families. 
"Since the start of the pandemic, Allied Universal has delivered more than 3 million masks and hundreds of gallons of hand sanitizer to our frontline employees and staff," Price said. They also have a dedicated safety team constantly monitoring all COVID-19 developments ensuring that Allied continuously educates its employees to understand and follow CDC guidelines.
Allied, which is based in Santa Ana, California, has 265,000 employees and revenues of more than $9.5 billion. The company will grow by thousands of new employees as the long-anticipated $5.28 billion acquisition of rival security company G4S came to fruition March 16. Allied will add G4S's workforce of 558,000 employees and operations in about 85 countries stretching across six continents, according to published reports. 
Allied also announced in January the acquisition of Atlanta-based SecurAmerica, which has 13,500 employees and $467 million in annual sales, and Waco, Texas-based Eagle Systems Inc., which has 210 security officers and revenue topping $10 million, according to the Orange County Business Journal.
Looking to grow like Allied Universal? Workforce management solutions are important for scaling and day-to-day frontline operations. Book a Workforce.com demo today.