After spending years automating workforce administration, companies are looking for ways to put the "human" back in human resources.
Organizations are creating concierge positions for HR practitioners to provide individual attention, in some cases going above and beyond what would normally be considered HR work. Some companies are even bringing previously outsourced HR operations back in-house to offer a more personal touch.
And in an ironic twist, more are using technology with human-like characteristics, including artificial intelligence-powered chatbots, to handle employees' questions and complaints.
"As transactional as HR can be, we have to make sure we keep the human aspect," said Nicole Roberts, a regional HR director for the Compassion-First Pet Hospital emergency veterinary chain and a popular HR blogger. "These are people. Benefits and payroll have an impact on people. Our job is to support people in being able to focus on doing their jobs."
The move to infuse HR transactions with more humanity is part of broader changes that organizations are making to people operations. Companies are moving away from a centralized HR model to one that views the HR team as internal consultants who coach and support managers and supervisors. The objective is to empower HR managers to become people-centered organizational leaders, according to Jonathan Westover, an associate professor of organizational leadership and ethics at Utah Valley University in Orem.
Refocusing on the human side of work reflects a wider societal trend toward "tech-light" days and logging off electronic devices, said Dan Schawbel, a consultant on the future of work and author of the upcoming book, "Back to Human."
"We are inherently rebelling against the sheer amount of technology we're using because we have an inborn need to create human connection, and HR can be part of that change," Schawbel said.
The push to make HR more compassionate also comes in a response to criticisms springing from the #MeToo movement that HR managers haven't had employees' backs in situations where workers have alleged harassment or other toxic workforce behaviors.
A Reaction to Employee Self-Service
It's hard to find an HR process that hasn't been digitized and added to a company's HR information systems suite. At major enterprises, it's common for HRIS managers to oversee dozens of platform-based applications, from applicant tracking to exit interviews. As those systems have gotten more complex, HR has looked for ways to offload some of the work from its staff to employees.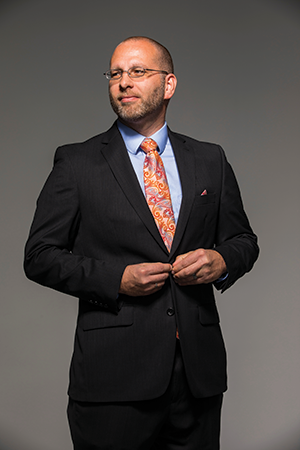 Enter employee self-service. Over the past decade, the HR technology that gives employees direct access to pay stubs, benefits, shift schedules, performance reviews and other personnel data has exploded. In 2017, 77 percent of U.S. companies offered employee self-service of some kind, and 73 percent had a one-stop, single sign-on employee portal for HR-related information, according to the 2017-18 Sierra-Cedar "HR Systems Survey" annual report.
But as use of portals, platforms and other employee self-service technology has grown, satisfaction with work has receded. Overall employee engagement has been almost flat since 2009, according to research from Bersin by Deloitte and Glassdoor. About HR specifically, some employees complain that the department emphasizes hiring over accommodating existing staff. "These generalists at talent management don't do any personnel work anymore," one Workforce reader said in a letter to the editor.
The move to make HR more personal comes at the same time companies are grappling with a low jobless rate that has put workers in the employment driver's seat. In January, 2.2 percent of the U.S. workforce willingly quit a job, the highest rate in 17 years, according to the latest voluntary turnover data from the Bureau of Labor Statistics.
With more employees open to leaving for greener career pastures and replacement costs ranging from 10 to 30 percent of their salary, organizations are willing to do more to hang onto valued workers. A lot of the heavy lifting falls to HR.
Concierge Service Comes to HR
In early March, Bill Maley, director of HR at Bigge Crane and Rigging Co., in San Leandro, California, was looking for someone to fill an open HR position who could handle administrative duties but also serve as an ambassador to guide new employees through their first day of work. He added the term "HR concierge" to an advertisement for the job he posted on Indeed.com to emphasize its people-oriented, customer-service nature.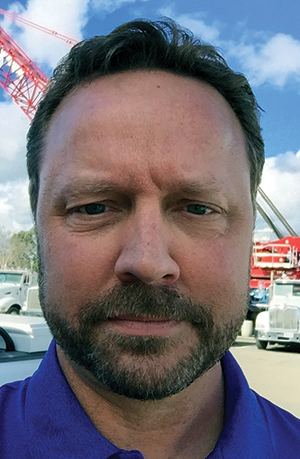 Shortly after posting the opening, Maley said he had received 200 inquiries. "There are limited resources, and you have to deal with humans and you have to like it. If you can live with that and still have that spark in your eye, it gives us the idea that you're the right fit for us," he said.
Bigge Crane, which rents and sells cranes and other construction equipment from multiple locations and manages building projects in several states, has doubled its head count in the past four years, to 360 nonunion and more than 500 union employees. The increase made Maley more aware of the need to give new hires the red-carpet treatment. That includes greeting them when they walk in the door, touring them through the facilities, "and giving them a warm welcome," Maley said. "That's when I started thinking that the job is more of a concierge."
The same family has owned the 102-year-old business for four generations. As with many small businesses, the owners expect employees to pitch in and do whatever needs doing. For HR, that has meant finding a standing desk for one employee and coordinating with the IT department to create a help-desk ticketing system that employees use to make all kinds of requests. "If the owner wants us to sweep the parking lot, we sweep the parking lot," Maley said.
To make onboarding more personal — and entertaining — Maley replaced a half-day, in-person training with two hours of YouTube-style video segments on crane operations and safety. Clips also feature interviews with the company's owner, C-suite executives and himself. New employees get a better feel for the company watching the videos than they would by sitting through a half-day orientation, he said. "They're getting more value over a short period of time."
Bigge Crane isn't the only businesses looking for HR staff to offer concierge-style services. Advantage Resourcing, a Palo Alto, California, temporary agency that's part of a global staffing company, describes an opening for a short-term workplace concierge to support the company's HR team as equal parts culture curator, organizational strategist, welcome wagon, safety guard and broadcaster.
Responsibilities of an HR administrator job at Connect First listed recently on Indeed.com included acting as a "benefits concierge" for the Boulder, Colorado, call center's employees. Along with more traditional HR activities, a recent job ad for an HR generalist at Belmont Village Turtle Creek, a Dallas-based continuous-care facility for seniors, listed duties that included hiring, training and supervising a concierge to "ensure customer satisfaction [and] prompt and high quality service."
Openings for HR staff that can provide a personal touch show the gap in what present-day employee self-service and HR technology can do, including sophisticated systems that depend on AI and natural language processing. Despite recent advances, AI is as yet unable to provide the kind of hands-on service people want from employment data offerings, said Westover. "In recent years, there has been a bit of a pendulum swing back toward putting the human back in HR, and HR professionals working in a more hands-on capacity," he said.
Using Software Walk-Throughs to Stay Connected
Even in situations where employee self-service is helpful, some people need one-on-one guidance getting started.
That's where Roberts comes in. Before she became a regional HR director for Compassion-First Pet Hospital, she was HR manager at a Cincinnati pet hospital operated by the fast-growing chain. Part of her job was answering questions from employees and managers about HR tech platforms for things like payroll and performance management. If she couldn't resolve someone's issue within an email or two, she'd suggest a screen share. She used an online service called StartMeeting to share her screen on the person's computer to better teach them how to use the programs in question. "You can only do so much through email," said Roberts, who runs the blog "HR Without Ego."
After her promotion, Roberts started supervising other HR managers working for the Tinton Falls, New Jersey, pet hospital chain and sharing screens at least once a day. "During heavy implementation times or performance review times, I have them scheduled back to back," she said.
Roberts works from home, and not sharing an office with her team made her more aware of the need for good communication and people skills. In addition to holding ad hoc trainings, she schedules weekly one-on-ones with the HR managers she leads. During sessions, her direct reports share projects they're working on. "They show me anything they are proud of or struggling with, especially if they're putting a communication out and want my input on it," she said.
Using collaboration tools isn't the same as being on-site, but it allows her be as hands on as possible. And it's taught her to be more intentional in her communications, she said.
Compassion-First Pet Hospital's personal approach to delivering HR services doesn't end with sharing screens. The company assigns employees a designated HR contact person to reach out to when they have questions. It's a step up from a departmentwide email address where messages "go into an inbox and you don't get the same person who you know who'll take care of you," Roberts said. The personal touch "gives employees the feeling of someone cares about me."
By automating administrative tasks and reserving HR practitioners to deal with people-related issues that machines can't handle, HR departments are positioning themselves for a future when all administrative tasks will be managed by AI-based systems, said Schawbel. "It's the best way they can add value in the age of AI," he said.
In the future, HR will become a company's emotional support arm, providing the feedback, training and safety that employees need to succeed on the job, Schawbel said. "For HR to stay relevant, they need to use their emotional capital, relationships and soft skills."
Michelle V. Rafter is a contributing editor in Portland, Oregon. Comment below or email editors@workforce.com.