Employee engagement is an elusive goal that organizations constantly strive to attain. Despite these efforts, though, polls consistently show that only about a third of employees are engaged at any one time. Experts say it could take years to see significant change in engagement scores.
Even so, it's worth the long-term efforts to increase employee engagement. According to a 2018 Gallup poll, higher engagement rates are correlated with higher productivity, better retention, fewer accidents and 21 percent higher profitability.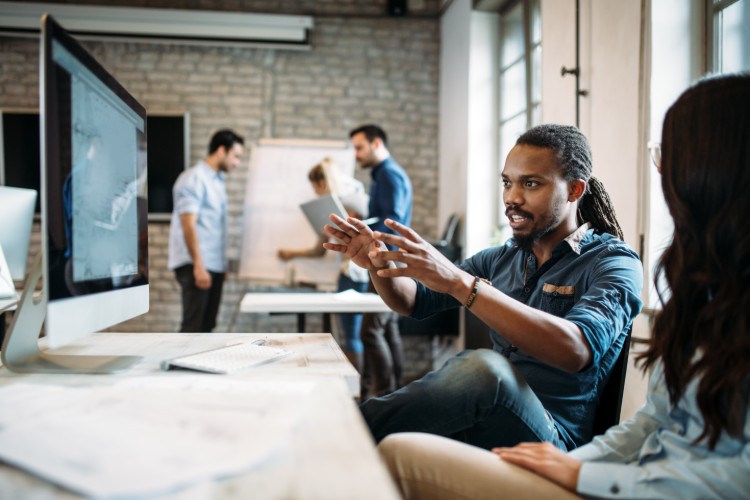 Here are some employee engagement tips and how technology can make a workforce management professional's life easier and more streamlined as they try to increase engagement. 
Cultivate a sense of purpose among employees: One reason employees may feel dissatisfied with their jobs and plan on leaving is because they feel a "lack of purpose" at work. A recent Deloitte study found that only 37 percent of millennials think business leaders "make a positive impact on the world." A separate Deloitte report clarified that the workforce as a whole, not just younger generations, appreciates when a company adopts a higher purpose — "moving beyond profit to a focus on doing good things for individuals, customers and society."  
Part of showing employees what the values and mission of the organization are includes showcasing workplace examples via the company's communication channels. Employers can share stories of employees embodying the company's mission or values, and technology-enabled communication platforms can help employers spread the message to as many employees as possible. 
Ask for feedback on a regular basis: If employers want to identify their engagement issues, they have to listen to what employees are saying. There are many ways to get this feedback, experts say. Employers can conduct both annual surveys and periodic pulse surveys, host employee focus groups and monitor social media posts. Further, they can communicate with employee teams about what they like about working for the organization versus what needs to change. 
"Approach employees as true partners, involving them in continuous dialogues and processes about how to design and alter their roles, tasks and working relationships," advised Boston University Professor William Kahn — who coined the term "employee engagement" 30 years ago — in a 2015 Workforce.com Q&A. "That means that leaders need to make it safe enough for employees to speak openly of their experiences at work."
Give employee feedback on a regular basis: Similarly, employees also want to receive feedback about their own performance. They want to see that the company they work for is invested in their 
career. According to a 2019 LinkedIn survey, 94 percent of employees say they would stay at a company longer if the organization invested in their career growth and development. 
This is also an area in which technology can help. As more employees work remotely at least part time, continuous feedback doesn't always have to be delivered in person. The right tech tool can allow those conversations to happen even when a manager and employee aren't regularly in the same office. 
Workforce.com software is one platform that allows managers to communicate with employees any time, anywhere via a mobile app, helping provide remote feedback. In addition, managers can use it as a shift-rating tool to evaluate their teams and share feedback.