Organizations around the globe are communicating with employees through digital tools to improve engagement and retention, increase productivity and more.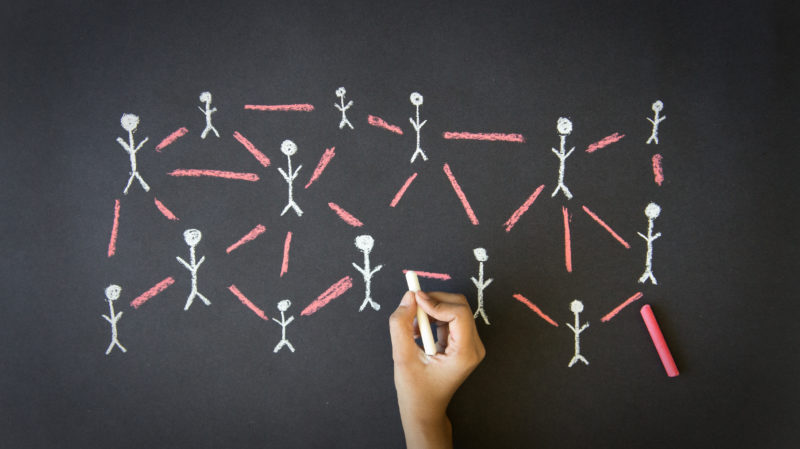 Connected workforces improve time-to-innovation by 31 percent, according to a McKinsey report. Digitally connected employees are 51 percent more likely to have strong job satisfaction and 43 percent more likely to have a positive view of work-life balance compared to workers who lack these tools, according to a recent study.
A growing number of organizations are adopting collaboration platforms such as Workplace by Facebook, Yammer and Microsoft Teams to break down silos, create a more vibrant culture, and foster a community of real-time teamwork. For instance, Workplace by Facebook provides a user experience similar to the company's popular social media tools, enabling organizations to engage employees in a variety of ways, from live leadership broadcasts and news updates to polls and sentiment surveys.
Yet many organizations lag behind in implementing these tools. Because of their positive impacts on innovation and connectivity, use of digital collaboration platforms often pop up in pockets of organizations as employees seek more efficient ways to work. This unsanctioned shadow IT often lacks the appropriate governance or compliance mechanisms, carrying with it a myriad of risks, such as insider threats or vulnerable data. The organization must then play catch-up to roll out collaboration in a more controlled way.
Given the impacts on employee engagement, HR leaders often play a major role in the adoption of collaboration tools. But it's important to look before you leap. Human behavior risk can proliferate without the right controls. The informal communication that speeds innovation can also cross the line into sexual harassment, discrimination and bullying. It's essential to provide safeguards that ensure employees behave appropriately within these digital platforms to protect the company culture.
Others will share these concerns:
Cybersecurity will need to understand any new types of threats collaboration brings into the technology landscape. While enterprise-grade collaboration platforms are highly secure from outside attacks, it is essential to mitigate potential insider threats. Whether accidental or malicious, the chatty environment of collaboration tools can cause an employee to divulge sensitive or confidential information to the wrong people.
Compliance will have questions regarding data privacy regulations such as HIPAA and the European Union's General Data Protection Regulation, or GDPR, which went into effect in 2018. In industries such as healthcare and financial services, it is essential to have a process to enforce data removal and retention policies. Compliance will also want to know what measures will be in place to ensure employees adhere to the organization's policies and guidelines for appropriate behavior, including in closed or secret groups.
Legal will have be concerned with addressing legal hold situations and efficiently completing eDiscovery processes and internal forensics investigations. Unlike email, collaboration tools offer revision or deletion functionalities on messages and shared content. This can create liability and compliance concerns. As a result, legal may require access to an archive of all public and private content relevant to pending litigation – including revisions and deletions.
To address these stakeholder concerns, organizations need an effective community management strategy when rolling out digital collaboration. This strategy will define what endorsed behavior looks like, along with a response plan for unsanctioned or distracting behavior. It will also detail how the community manager will monitor the digital community and reinforce the desired behaviors.
Community managers should introduce accompanying solutions that satisfy stakeholder needs. This will keep unexpected incidents or requirements from threatening digital workplace rollouts. These include:
A well-configured monitoring tool that scans public and private conversation areas. This solution will automate the day-to-day work of digital community management, providing real-time alerts as issues arise. Real-time surfacing of concerning content—whether an HR violation or a sensitive data share—is critical to reinforcing desired collaboration behaviors.
A searchable archive that serves as a protection against legal action. Introduce a practice of storing authored messages and posts, as well as corresponding context—including revisions and deletions. Legal teams can then efficiently search and extract relevant conversation data for litigation scenarios.
A data management solution that enforces retention policies, satisfies user data removal requests outlined by the GDPR as well as supports the need to manage legal holds. Organizations own the conversation data that is generated by workers. It is critical to have a way to purge, protect and extract as needed.
By staying mindful of stakeholder needs, champions of collaboration will address the risks and requirements that can derail organization's collaboration rollout. By identifying and addressing these issues before employees start using the platform, community managers can ensure a positive user experience and digital workplace sponsorship across the organization's leadership.