Over the past two decades, digital technologies have enabled more and more companies to utilize remote and mobile workers.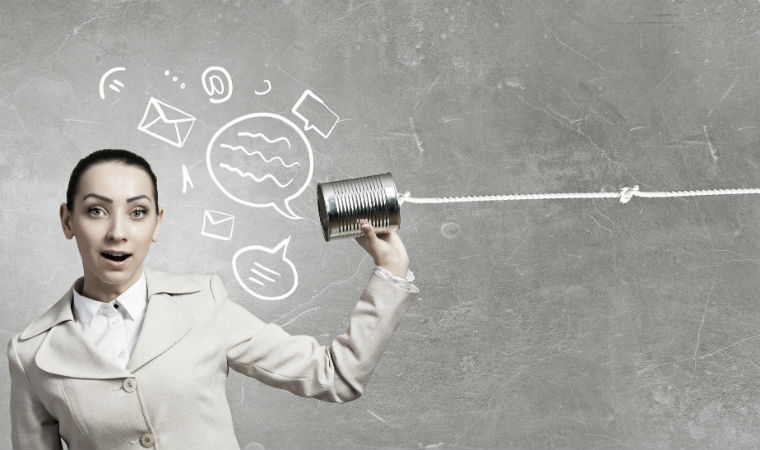 Virtual teams are commonplace, and they offer benefits for both the employer and the employee. But developing a healthy virtual culture is vital to ensure dispersed team members feel connected, engaged and valued.
According to a Global Analytics Workplace survey, 4.3 million people work from home at least half of the time, and the telecommuter population has grown 11.7 percent since 2008. Data show that working remotely is desired by employees, and the trend of working off-site isn't going away.
Remote workers may consist of project teams working together at a remote site, individuals working independently and traveling frequently, such as salespersons, and people who work from home.
Communicating With Remote Teams
With project teams working in different locations, it is important for the leader to travel to the site regularly. Site visits allow the leader to pick up on subtle indicators of culture. Being there is often the only way the leader can assess the office environment: Do team members seem happy? Do they help each other? Do they engage in informal conversations or does everyone have their heads down? Do they feel supported by the company or cast away and forgotten?
By coming to the site, the leader can gauge what actions need to be taken to improve morale and connectedness. But more important, visiting the site lets the remote staff know that they are an important part of the team.
Research indicates the factor that most affects engagement at work is the employee's relationship with the direct manager, so having a strong connection to the local site manager is more important than connecting with corporate leaders.
Visits from corporate may be rare when companies entrust local leaders with developing a strong culture, especially if the local culture mirrors headquarters. But other companies take an extra step by conducting strategy and vision meetings at remote work sites to help ensure buy-in and strengthen connections.
In his book "Drive," Daniel Pink points out that people are most engaged when they have autonomy, purpose and mastery at work. Autonomy is being able to work according to your own schedule and the way you like to work, free of micromanagement provided deadlines and goals are met.
Purpose is feeling that the work you do matters and that you are aligned with the values of your organization. Mastery is being able to do high quality work and improve every day. Managers can keep remote workers engaged by providing clear goals so they know what success looks like, letting them know what quality is expected, and communicating with them frequently to learn what they care about and explain how their work aligns with the company's goals.
Communicating With Individuals Working Remotely
Compared to on-site teams, more effort is required to make individuals working remotely feel connected. They are easily overlooked, whether intentionally or not.
An organization, for example, can address the "out of sight, out of mind" problem during video conference calls by placing large photos of remote team members in chairs around the table so everyone in the meeting room can remember their remote colleagues.
Another tip for including remote workers in virtual meetings is to remember to send the agenda and other information well in advance rather than handing out materials in the meeting and realizing remote workers don't have them. This is also a good practice if you have introverts in the group who like to prepare and think about the topic ahead of time.
Another good practice is to have a meeting facilitator who can make sure remote workers get a chance to speak. It can be hard to know when to enter a conversation when you are on video or on the telephone; a facilitator can look for openings to bring in remote participants.
When it comes to people working from home, it's vital to communicate standards and expectations. Do you expect them to be online and available during certain hours? Do you only care that the job gets done and not how long they are at their desks?
Setting clear expectations makes everyone know the boundaries and lessens the need to "check-up" on remote workers. When people feel trusted they tend to live up to expectations.
If you manage remote workers, treat them as you would local staff. Make time for conversations, both work related and personal. Keep them aware of changes going on at headquarters and involve them in local activities such as charity events.
Because remote workers may not want to "bother" you constantly with minor concerns and comments, they may save them up until a later time. By then, however, issues may have been forgotten or may have festered and dealing with them may take longer than if they had been handled in the moment.
You may need to call on remote workers frequently to give them the opportunity to ask any questions and offer comments. Some managers post office hours when staff can drop in or call in; others establish set times each day for remote team leaders to check-in.
Providing feedback, both appreciative and developmental, is especially important for remote workers to help them know they are not toiling away in a forgotten backwater. Being aware of their career goals is also important; often remote workers must rely on their managers to keep them apprised of advancement opportunities within the organization.
With a little forethought, remote workers can feel appreciated as valuable members of your team.