The impact of technology has not been equal among different segments of employees. 
The introduction of automation and artificial intelligence-enabled labor management systems raises significant questions about workers' rights and safety, according to the "AI Now 2019 Report," which explores the social implications of AI technologies. AI Now is a nonprofit that works with stakeholders such as academic researchers, policymakers and impacted communities to understand and address issues raised by the introduction of AI.
While the use of these systems puts more power and control in the hands of the company, it also harms mainly low-wage workers, who are disproportionately people of color, according to the report. These systems don't work for employees when they set unrealistic productivity goals that can lead to injury or psychological stress and when they impose "unpredictable algorithmic wage cuts" on gig workers that undermine their financial stability, for example. 
Also read: Should there be a code of ethics in technology?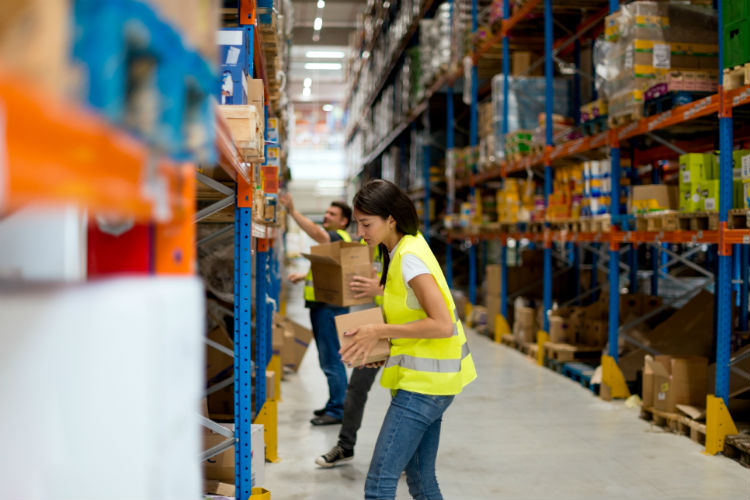 Lower-wage workers stand to lose the most with the rise of automation while white-collar workers are generally unaffected, the report noted. It cited a McKinsey & Co. study that concluded "labor automation will further exacerbate the racial wealth gap in the U.S. absent any interventions." 
Unions have been the traditional way for workers to contest harmful practices, but many employees don't have access to union membership and many fear retaliation if they bring up their concerns. Still, the report noted, tech companies like Amazon and others are using many tactics to prevent unions from forming in their workforce. For example, whistleblowers have disclosed the fact that in a time of employee unrest, Google hired a consulting firm "known for its anti-union work." 
It's critical to get the perspective of hourly workers on how technology is playing into their lives, said Annelies M. Goger, a David M. Rubenstein Fellow in the Brookings Institute. Her research focuses on workforce development policy, the future of work and inclusive economic development. She was not talking about unions specifically in her interview with Workforce, but she did stress the importance of respecting and addressing employees' concerns.
There are certain aspects of how technology is used in their jobs that hourly workers may appreciate, but they also have concerns or frustrations about issues like the influx of automated checkout lines and lack of consistency in scheduling, she said. 
"There's a range of people who really want to embrace technology, but they want to make sure that workers have a voice at the table and that they have a way to provide feedback," she said. 
These employees may also have concerns when management changes at their company, Goger said. 
As restructuring takes place new management might not take into account the needs of hourly workers, and these employees end up having less input on the quality of their jobs. 
Also read: Ensuring equity in the digital age
"Food, retail and grocery workers have witnessed rapid change in recent years, especially in the front end of their stores. Most feel they lack voices in these changes and feel pessimistic about the future for humans in their stores," according to "Worker Voices: Technology and the Future for Workers," a November 2019 paper by Molly Kinder and Amanda Lehnhart. Kinder is a David M. Rubenstein Fellow at the Brookings Institution's Metropolitan Policy Program and a nonresident Senior Fellow at New America. Lenhart is the deputy director of the Better Life Lab at New America. 
"Worker Voices" also noted that low-wage workers' low pay and economic insecurity is a barrier to them preparing for jobs that aren't as impacted by new technology. An excerpt:
"While technological change is not the direct cause of workers' precarity, it can add insult to injury. Automation and the adoption of new workplace technologies can exacerbate financial insecurity when jobs change, wages or hours are suppressed, or when workers are displaced altogether. Economic insecurity also limits workers' resilience to technology changes by undermining their ability to weather a job transition, pay for training or schooling, and move into better paying—and less automatable—work. If workers cannot afford to make ends meet today, they will be ill-equipped to prepare for tomorrow. Raising income, reducing inequality and improving the economic security of workers is key to enabling a better future of work for those at greatest risk of change."
Skill development is on some people's minds. Chris Havrilla, leader of the HR technology practice for Bersin, Deloitte Consulting LLP, said that one application of AI could be to go through data and find potential new roles for people, in terms of talent mobility. From there, organizations can think about what employees need to accomplish and possibly help them develop the skills they need to get there. 
"I'm seeing some interesting things around, 'We don't want to lose people who already know how to work within our organization. How do we help them find other roles that might be applicable to them?'" she said.