Atlanta's Mercedes-Benz Stadium opened Aug. 26, 2017, with a preseason football game between the hometown Falcons and the Arizona Cardinals.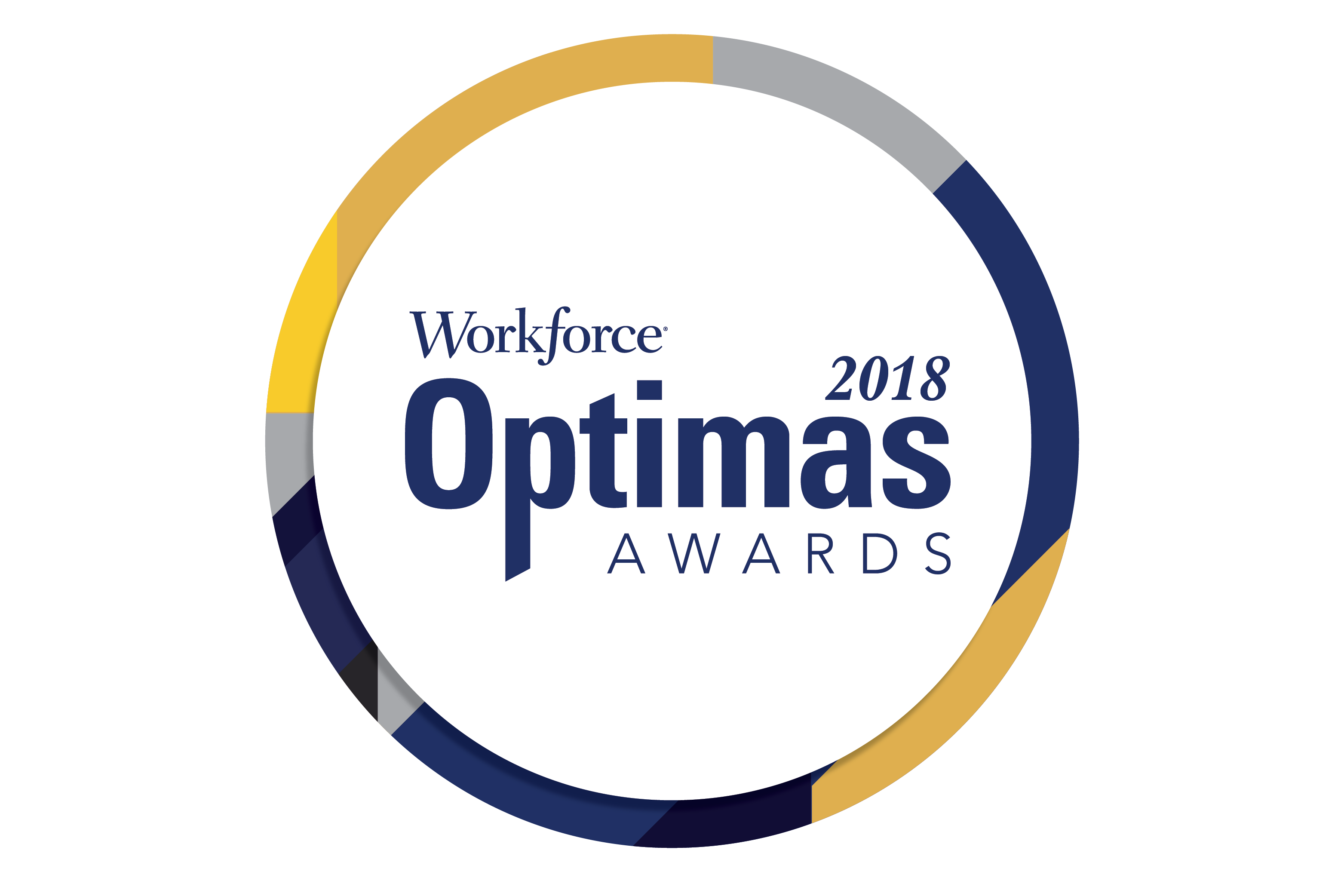 The clock for hiring, training and prepping some 4,000 employees to open the $1.5 billion domed palace started ticking just four months prior. In short, there was no time for a fumble.
The stadium needed to staff virtually every function — ticketing, food and beverage services, security, leadership, finance and beyond. More importantly, the 4,000 workers had to embody the organization's core values, and culture building efforts had to be highly impactful.
The AMB Group — the stadium ownership organization in charge of hiring and training — knew the importance of finding quality staff in a short amount of time. But they also strived to do so in a way that benefited Atlanta's nearby Westside neighborhood, according to Karen Walters, director, training and associate engagement at AMB Group.
AMB Group is the 2018 Optimas Awards winner for General Excellence, an award given to the organization that has excelled in at least six out of 10 Optimas categories. AMB's efforts to hire and train its Mercedes-Benz Stadium workforce showed excellence in corporate citizenship, innovation, managing change, partnership, recruiting, training and vision and place it among this elite group of organizations.
"Arthur believes the stadium project will be a failure if the transformation of the Westside communities around the stadium is not a success. The team was challenged to proactively collaborate with community partners to weave Westside residents into the stadium family," Walters said in her Optimas application, referring to Arthur M. Blank, chairman of the Blank Family of Businesses. Blank, 75, the co-founder of Home Depot, leads this family of businesses made up of the AMB Group, the Mercedes-Benz Stadium, the Atlanta Falcons, Atlanta United FC of Major League Soccer and PGA Tour Superstore, among others.
The Westside community partners include Westside Works, a neighborhood program focused on creating employment opportunities and job training for Westside residents, and the Center for Working Families, an organization whose mission is to ensure economic success for Atlanta's families and which provides job training, work support and financial literacy.
The stadium is a catalyst for transformative change, said Alison Sawyer, director of foundation communications at the Arthur M. Blank Family of Businesses. "For us, what that has meant is the power of the many and the collective in creating long-term, positive change in the Westside communities," she said.
Blank leads his businesses by six core values: give back to others; lead by example; innovate continuously; put people first; listen and respond; and include everyone. Although financial success is important to the company, equally important is following these six values to attain that success.
These six core values were present in the recruiting process for the stadium from the start. The AMB Group HR team partnered with Utah-based software company Hirevue, which uses video interviews and artificial intelligence to help companies make hiring decisions. Blank was involved, asking values-based interview questions, as was Falcons head coach Dan Quinn and running back Devonta Freeman.
Also read: Webasto, Optimas 2017 General Excellence Winner
Also read: AbbVie, Optimas 2016 General Excellence Winner
Candidates who passed the video interview attended a Draft Day Hiring Fair at Mercedes-Benz Stadium where they participated in a group interview with more values-based questions. In these group interviews, candidates got the opportunity to show their "smile on the face and smile in the heart," according to Walters.
"The interviews are fairly light-hearted because we want to see who lights up the room with their energy, care and warmth," she said. "We ask candidates to get to know each other, introduce each other to the group in a fun way, and seek to understand times in the past when they have positively impacted the lives of others."
After AMB made its hiring decisions, it invited the new associates to an onboarding event in which they were warmly greeted by the HR staff and then got the chance to take an "I've Been Drafted!" picture with the Falcons NFC Championship trophy. This experience also included a personal, one-on-one onboarding process between an HR associate and the new hire, which was enabled through a partnership with Workday.
After onboarding, the 4,000 new employees participated in an eight-hour training program called Welcome Home. HR designed this training in partnership with professional training and coaching company LDR Worldwide, and much of the training involved building trust and family bonds, as well as instilling the six core values in trainees.
New staff watched a video detailing Blank's career, then met in small groups to have more intimate and personal discussions.
During the training, "trust-based connections formed, and the organization continues to benefit from these early, positive interactions," Walters said. "We are reaping the benefits of this strong start through daily accolades given to Mercedes-Benz Stadium associates."
Meanwhile, stadium supervisors had their own two-day Welcome Home training program in which they also learned more about the core values and the importance of building that culture among their employees.
"The energy in the building from the staff and fans was palpable," Walters said of that first preseason game. "The guest-services associates were electric as they welcomed guests to their new home and the fans seemed to be in awe."
Fans were enthusiastic to experience the game in the new stadium, she added, saying that there was an aura of excitement as they engaged with stadium staff and explored the concourses and concessions.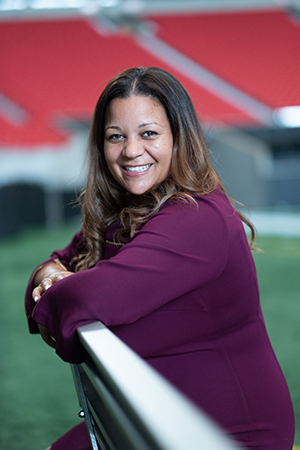 Beyond that first game, the hiring and training initiative has sparked positive feedback from NFL fans, according to the fan surveys conducted by the NFL. In the 2017 survey, the Falcons earned "Most Improved" club. The team also ranked in the first quartile among all NFL clubs for fan satisfaction.
Meanwhile, thanks to its community outreach efforts, the Mercedes-Benz Stadium has hired more than 150 Westside residents, and through the youth-centric Westside Ambassadors Program, more than 100 internship positions were filled by Westside neighborhood youths.
Also, each of founding sponsors of the Mercedes-Benz Stadium has committed to transforming the Westside in some way, "whether it is time, talent or treasure," said the Arthur M. Blank Family of Businesses' Sawyer. Financially, that has resulted in more than $15 million committed by sponsors, she added.
The supervisors' Core Leader training continues, and HR has selected 30 of these core leaders to act as culture builders, Walters said. In this role, they continuously and strategically try to instill the Welcome Home spirit from the initial training. This could be by including that spirit in event-day huddles or by rewarding employees with a Values in Action award when they exhibit that Welcome Home spirit.
For its workplace initiative, which demonstrates excellence in the Optimas categories of corporate citizenship, innovation, managing change, partnership, recruiting, training and vision, AMB Group is the 2018 Optimas Award General Excellence winner.
Go here to read about the rest of the Optimas winners for 2018.