The future of work will be driven by artificial intelligence, and HR is woefully ill equipped to make it happen — at least according to many reports about AI and HR.
IBM, PWC and Deloitte (among others) have all done surveys on AI's impact on HR in the last 18 months, and the message is clear: companies want AI, but they don't have the talent, leadership or confidence in their human resources team to make it happen.
IBM predicts that 120 million workers in the world's 10 largest economies will need to be reskilled in the next few years to adapt to an AI-driven marketplace — and that if companies don't get started soon they will quickly risk losing their competitive edge. Yet its "Unplug from the past" report found that just 28 percent of CHROs expect their enterprise to address changing workforce demographics with new strategies.
Even if companies are gearing up for an AI reskilling evolution, roughly half of their employees don't think they can pull it off. A global study by Harris Insights in collaboration with IBM found that while more than 80 percent of employees in the U.S. and UK believe having AI skills will be a competitive advantage for their companies, 42 percent said they don't believe their HR departments can execute it.
Deloitte's "2018 Global Human Capital Trends" report showed a similar lack of confidence. It found that while 72 percent of respondents think adopting AI is important for their business, only 31 percent feel ready to address it. And research from PWC shows 63 percent of companies are rethinking the whole role of their human resources department in light of the impact AI will have on the business.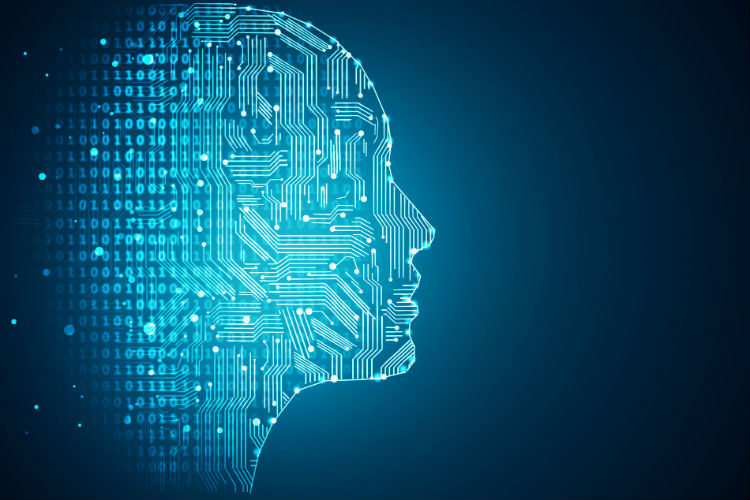 Part of the problem is HR's historic lack of experience with data and analytics, said David Mallon, chief analyst for Bersin by Deloitte. "Every other part of the organization is accustomed to using data to support decisions, but not HR," he said. "They lack data fluency."
HR's evolving role
But things need to change. If HR leaders want to stay relevant (and employed) they need to start thinking more strategically about their roles, said Chris Havrilla, VP of HR technology at Bersin by Deloitte. "They need to shift their mindset to be more data driven, and to see themselves as human teachers for the machine," she said.
That starts with a change in culture, where data is used to make decisions about people in the same way other departments use data to track finances or manage the supply chain. "The notion that data should inform people decisions is new for a lot of companies," she said.
HR also needs to think about how that data will help them reskill the workforce for an AI-driven future, said Amy Wright, managing partner of talent and transformation at IBM.
For example, HR leaders will have to reassess how they deliver training to employees and alert them to their own learning needs. "Employees are used to a personalized approach in their consumer lives and they want that in the workplace," Wright said.
They don't want to be given a list of full-length courses that may help them learn new skills. They want short, easy-to-consume learning nuggets that have been curated to teach them exactly what they need to know, when they need to know it. "AI-driven training platforms can deliver that personalization," Wright said.
Also read: For Better or Worse, Artificial Intelligence for Talent Management Has Arrived
AI can also help HR to identify which employees might be best suited to be upskilled for new AI roles, to identify the actual skill gaps they have, and to customize a learning and development path based on others who've moved through the organization.
Do something
This transition won't be easy. It will require HR leaders to upgrade their own skill sets while simultaneously upskilling their workforce and changing how the business functions.
It may sound overwhelming, but it doesn't have to be, according to Wright. The key is to get started. "Don't feel like you have to build an entire AI roadmap and plan everything out. Just pick a business problem in one unit and pilot a solution," she said.
Starting small will allow HR to either fail fast or prove the benefits of AI — and their own ability to leverage it — which will help them win over stakeholders and bolster the workforce's confidence in their ability to navigate this digital transformation.
"HR can be the growth engine of the organization," Wright said. They just have to prove they can get it done.