In today's digital day and age, designing an HR communications strategy that effectively reaches an increasingly dispersed, distracted workforce is critical to increase employee engagement — and ensure employees are informed and aligned to meet broader business objectives.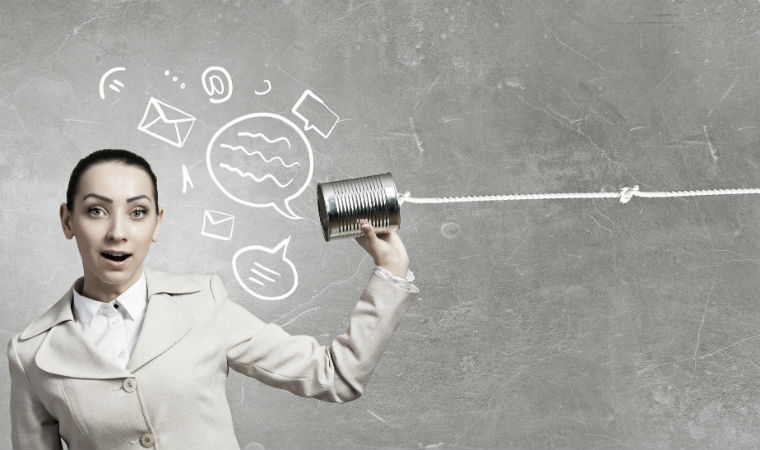 Lack of employee engagement remains rampant among organizations, with a whopping 85 percent of employees today not engaged at work. Yet when employees are connected, organizations see an increase in productivity by 20 percent to 25 percent — making internal communications increasingly critical to the business. Those organizations that don't prioritize their employees and ensure they are well connected will resign themselves to a serious disadvantage.
Also Read: Focus on Employee Work Passion, Not Employee Engagement
Yet, as companies embark on efforts to modernize the employee experience, many HR and communications teams struggle to scale communications in the face of resource and staffing constraints, often with ratios as low as 1 communicator to 20,000 employees. This reality makes it exceedingly challenging to create, deliver and measure content that is relevant and valuable to all different types of employees. HR and communications teams are delivering greater business impact but pulled in more directions than ever, and are in dire need of a scalable, targeted way to carry out their strategies to support broader business initiatives.
 With this in mind, here are a few factors to consider as you embark on designing a communications approach that empowers HR, communicators and employees alike — and why it matters to your business goals:
 Connected employees directly impact customer satisfaction
Employees' value extends well beyond what you pay them in salary. Employees need to feel appreciated and recognized, despite what number appears on their paychecks. In fact, 69 percent of workers said they would work harder if they were recognized and appreciated more, and Gartner predicts that by 2020, 70 percent of companies will implement technology for employee recognition and reward.
 What's more, a 5 percent increase in employee engagement can lead to a 3 percent jump in a company's revenue. Effective communications not only makes employees feel like they matter to their organization, but also emphasizes their role in contributing to a greater goal and broader effort among colleagues — and that directly affects business outcomes.
Despite the clear business benefits of HR communications, most companies still rely on a single channel for communications. Employees have unique preferences for when, how and where they access communications, and HR and internal communications teams need to adopt a multi-channel strategy to reach all employees — regardless of location, job function and the devices they use.
Particularly as many employees today are desk-less, engaging employees wherever they may be is foundational to successfully connecting, informing and building trust with employees. From a company mobile app to digital signage, email, print and more, HR and communications teams must incorporate multiple, targeted channels in their toolkit, with a system to integrate all channels so they aren't stuck managing multiple platforms.
And not only does the channel matter, but so does the message. What might work on email may not work for mobile or other mediums, and communications should be designed for consumption on each specific channel you plan to use. It is also important to train and encourage team and frontline managers to create their own content that caters to their team members and direct reports — making content more local and relevant not only ensures the right messages get to the right employees, but also alleviates the burden on HR and communications teams in creating all content.
 Build Employee Retention With Impactful Communications
As an organization grows, it is important to share engaging and compelling messages to motivate, inform and retain employees. Shockingly, only 10 percent of employees today report knowing what's going on in their company at any given time — meaning they are not aligned to larger business goals, setting up those initiatives to fail.
Employee retention doesn't stop with employee orientation. More impactful engagement goes well beyond day one, starting with studying and understanding your employees — who they are, their unique preferences and motivations. Much like a marketer who analyzes the customer journey, building employee personas and mapping out their journey will allow you to deliver more targeted, effective communications personalized to their needs.
Moreover, organizations should look to not only share relevant, customized communications across channels with employees, but also establish a platform where they can quickly search for and find information they need to be informed at all times. An outdated Intranet for sharing employee information simply won't suffice when employee engagement, productivity and the bottom line are at stake.
Successful HR communication is vital in engaging employees, maintaining a thriving company culture and boosting both individual employees and the organization. By taking a more targeted, customized and multi-channel approach to communications, organizations can elevate HR and communications teams to support broader business outcomes, while reaping the benefits of greater employee engagement, productivity and retention.