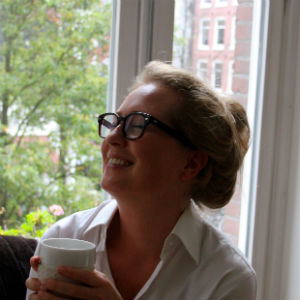 Florine van Everdingen has tapped her entrepreneurial spirit to launch an initiative aimed at inspiring and empowering young female talent. MyWinspiration was founded in 2015 with the mission of attracting women to enter the workforce. With a group of 12 young women, she created a magazine focused on this goal. It's available for free internationally.
That's on top of her full-time gig at consultancy KPMG, where she's considered a steady, strong, reliable rock that her colleagues can rely on. As the leader of MyWinspiration, van Everdingen, 28, is a familiar face as a keynote speaker and has built a global community that continues to grow.
"Ultimately my goal is to provide women with the opportunity to empower one another and learn from each other; enabling them to actively participate in the workforce to the best of their abilities and ambitions," said van Everdingen in an email interview.
It's at speaking events where she engages and connects most with her audience. This gave her the idea to develop a Young Female Talent Program, which allows her to coach young talent trying to build their careers. Meanwhile, it's also given her the idea to bring all these ideas together in a book.
"Both are ambitious works in progress and will, I am sure, take us some time to realize," she said. "But I do believe that if you can dream it, you can do it. And I have to say, the dream I have for MyWinspiration is only getting better."
Her colleagues are impressed with what van Everdingen has accomplished. "We're amazed by her ability to not only be an excellent consultant at one of the largest organizations in the world, but also be an inspiration and driving force for gender equality," wrote Juliette Cleton, sales and operations planner at cosmetics company Rituals and part of the MyWinspiration team, in van Everdingen's Game Changer application.
MyWinspiration has not hampered her ability to be a great leader at KPMG. As a manager, she develops and gets the best out of her team, said Lizzie Garland, junior consultant at KPMG. Van Everdingen proactively listens to her team and gives them the opportunity to grow but also provides, strong, steady, calm leadership when needed.
Her success in people management comes from an appreciation for people, which was fostered early on in her university years when she came across this Henry Ford quote: "You can take my factories, burn my buildings, but give me my people and I'll build the business right back again."
"I believe that quote is still very much relevant today and that people are the single most valuable asset an organization will ever possess," she said.